WHY ARE OUR LENSES SO SPECIAL?
We only use high quality lenses manufactured by a Japanese brand, HOYA. As standard all of our lenses include HOYA's best premium coating: HiVision LongLife. This is HOYA's hardest, most durable anti-reflection coating available, it even includes a 1 year warranty against scratches (sorry, not including accidental damage!).

As well as using high quality lenses, our quality checks on your prescription lenses are of the highest standard. Our small team is made up of three optometrists, who will ensure your prescription has been made up accurately before sending your glasses out. We're perfectionists!
WHICH LENS MATERIAL IS BEST FOR YOU?
Choosing the type of lens depends on your prescription and how lightweight you would like your glasses to be.
Stronger prescriptions would benefit from opting for the thinner options as it will improve the overall aesthetic and reduce the weight of the glasses - particularly important if you wear them all the time!
If in doubt get in touch with us, our team of optometrists can give you professional advice on which lenses would be most suitable for your prescription.
Prescription sunglasses are a great option, and any of our optical frames can be turned into prescription sunglasses. Once you have them you'll never go back!
If you don't like the idea of having multiple pairs of glasses, opt for photochromic lenses. They darken to sunglasses outdoors and quickly fade back to full clarity indoors.
Once you've picked from the lens choices above, you can choose from these add ons!
A.K.A. Varifocals & Occupational lenses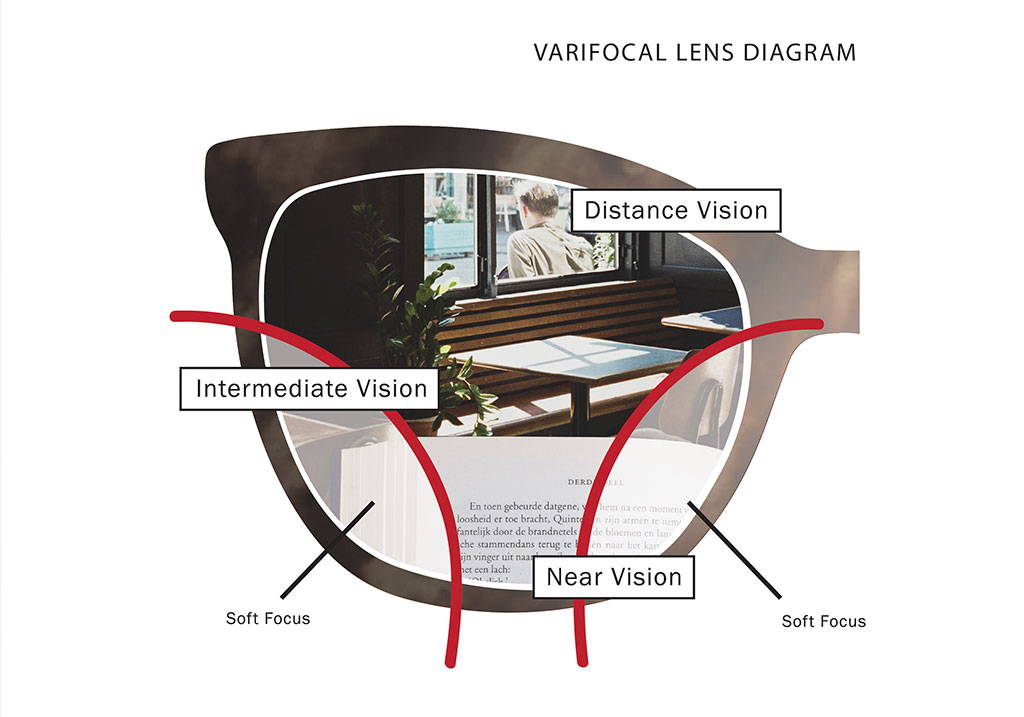 Varifocals allow you to see clearly at all distances with one pair of glasses without the hassle of switching between multiple pairs of glasses, this is usually advised for presbyopes.
Varifocals work best when the frame is of a suitable depth and fits correctly. Specific measurements need to be taken while you are wearing the frame to ensure the areas of vision for different distances are placed correctly within the lens. Due to this we do not sell progressive lenses online.
Occupational lenses are usually for intermediate and near vision, increasing the range of vision that you get compared to single vision reading glasses - think of them like a 'mini varifocal' without the distance vision part. Speak to our team to see if this would be a good option for you.
We're more than happy to help you with varifocals in-store. Meet our team of qualified optometrists, who are experts in taking accurate measurements.